CRM Mitchell1
2022-06-25T22:57:54+00:00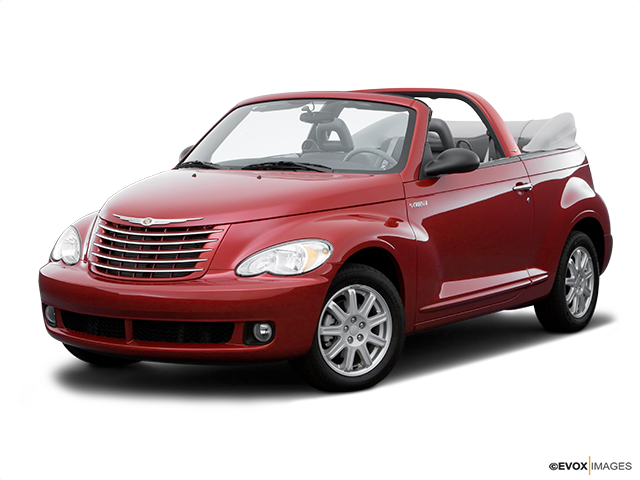 Services Performed
TECHNICIAN INSPECTED THE VEHICLE AND INSPECTED THE A/C SYSTEM. TECHNICIAN HOOKED UP THE GAUGES TO CHECK THE PRESSURES IN THE VEHICLE AND THE PRESSURE WAS ZERO INDICATING THERE WAS NO REFRIGERANT IN THE SYSTEM. TECHNICIAN RECHARGED THE SYSTEM AND ADDED DYE TO FIND THE LEAK. TECHNICIAN FOUND A LEAK COMING FROM THE HIGH SIDE LINE. TECHNICIAN RECOMMENDS REPLACING LIKE RECHARGING THE A/C SYSTEM AND THEN RECHECKING. TECHNICIAN REMOVED AND INSTALLED A NEW HIGH SIDE A/C LINE. TECHNICIAN PULLED A VACUUM ON THE SYSTEM TO CHECK FOR LEAKS, NONE WERE FOUND AT THIS TIME. TECHNICIAN RECHARGED THE A/C SYSTEM AND ADDED DYE. TECHNICIAN CONFIRMED THE REPAIR AND ENSURED THE VEHICLE A/C SYSTEM WAS BLOWING COLD AT 40 DEGREES.
TECHNICIAN INSTALLED A NEW SERPENTINE BELT.
TECHNICIAN COMPLETED A FOUR WHEEL ALIGNMENT.
DANIEL C. gave our service a 5 star review on 6/24/2022
2007 Chrysler PT Cruiser
CRM Mitchell1
2022-06-25T22:57:54+00:00